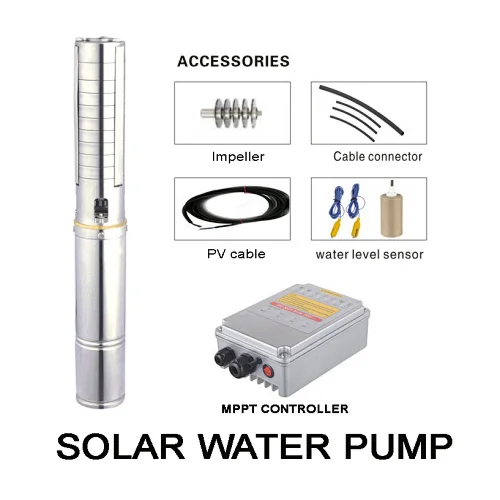 PWSJINTAI Stainless Steel 304 Solar Powered Bore Water Pump
3 years warranty
MOQ: 1 kit
Delivery time: 3 days

MATERIAL:
1) Outlet: stainless steel 304  
Pump wet end: stainless steel 304
Motor casing: stainless steel 304   
Shaft: stainless steel 304   
Bearing: NSK
Package includes: 
1. Solar pump with 3m cable, longer cable is available
2. Mppt Controller
3. Water level sensor or float switch: 10meter cable, longer cable is available
4. Cable for solar panel: 6m, longer cable is available
5. Cable connector
6. Solar panels are option
7. Spare screw impeller
8. Installation Manual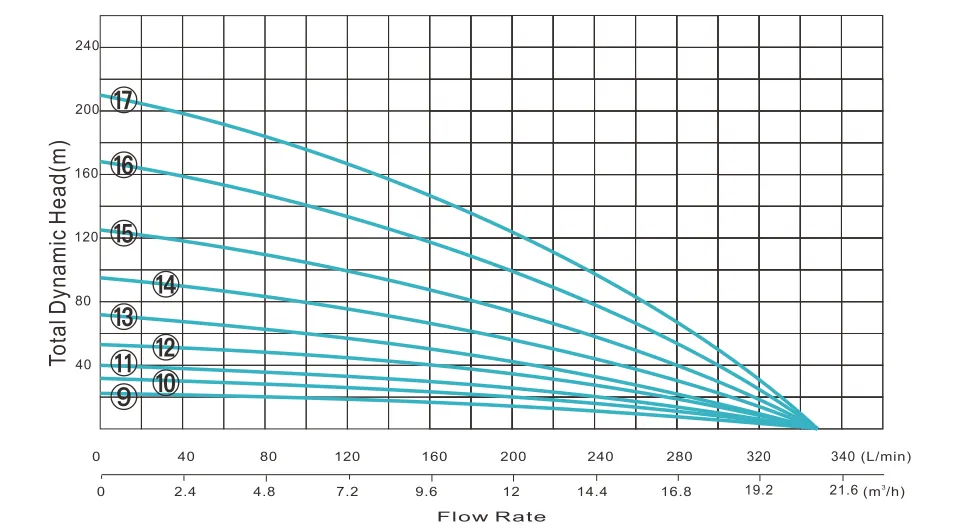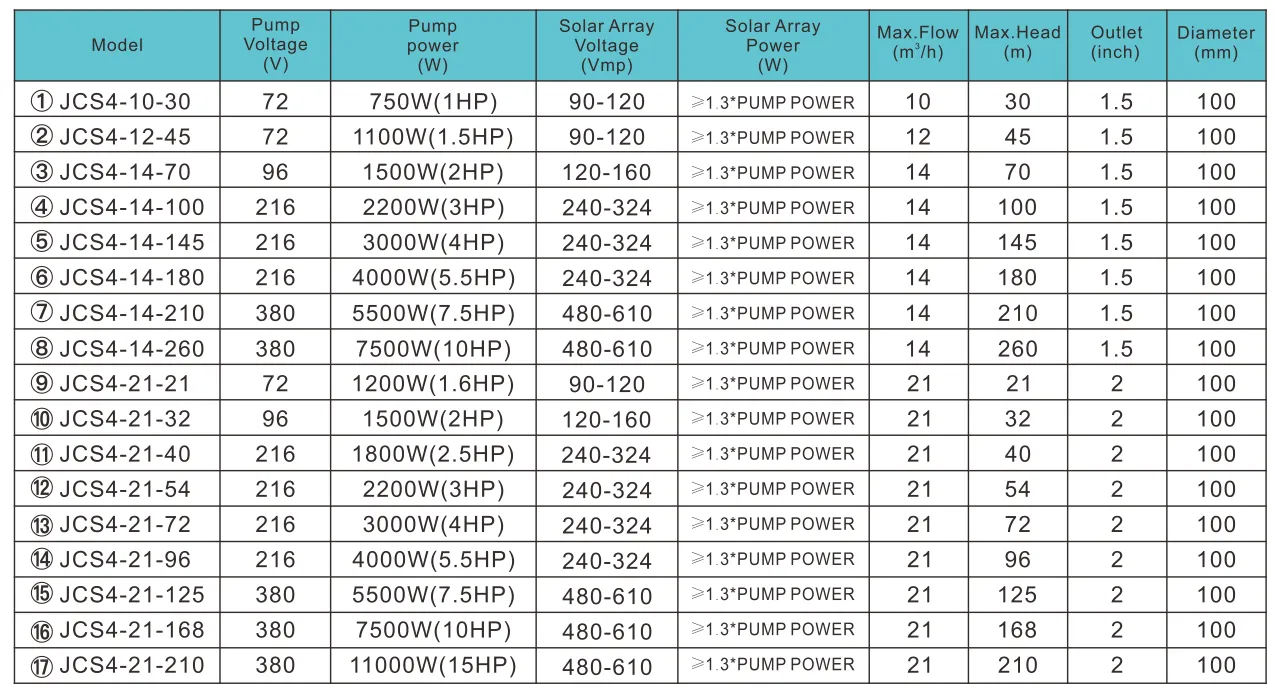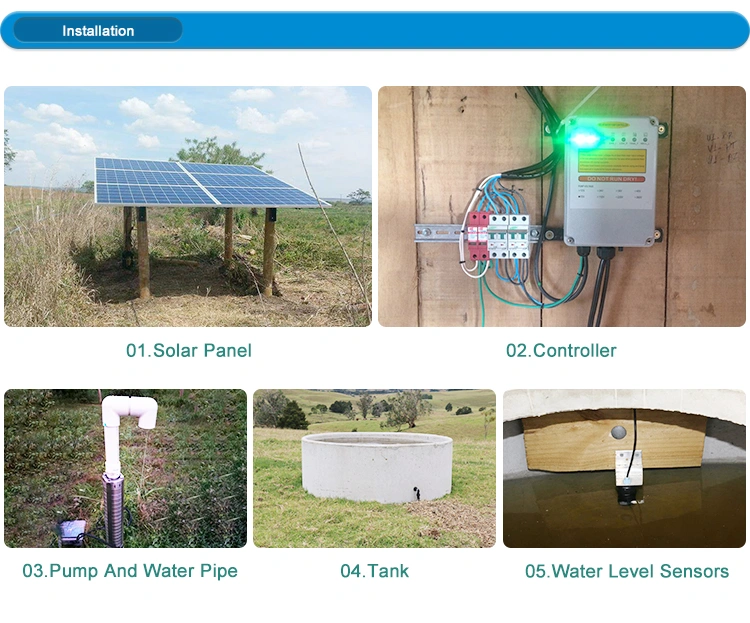 Applications: 
1. Irrigation of agricuture.
2. Drinking water and living water.
3. It also can be used for fountains.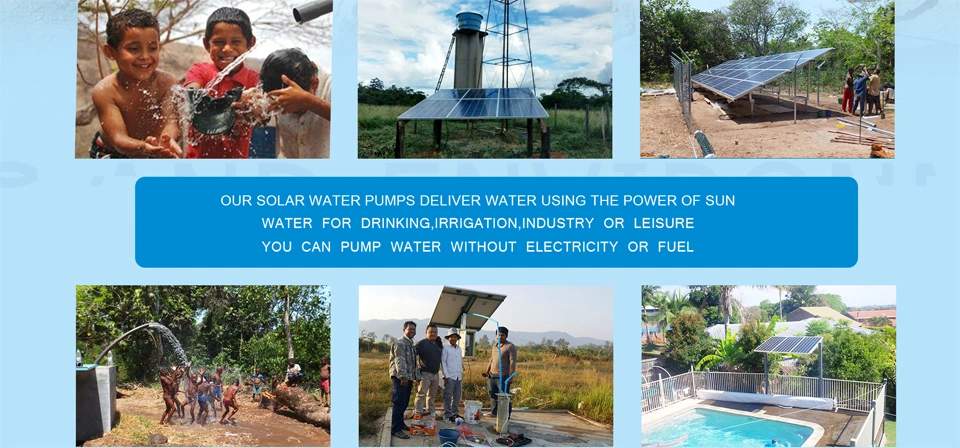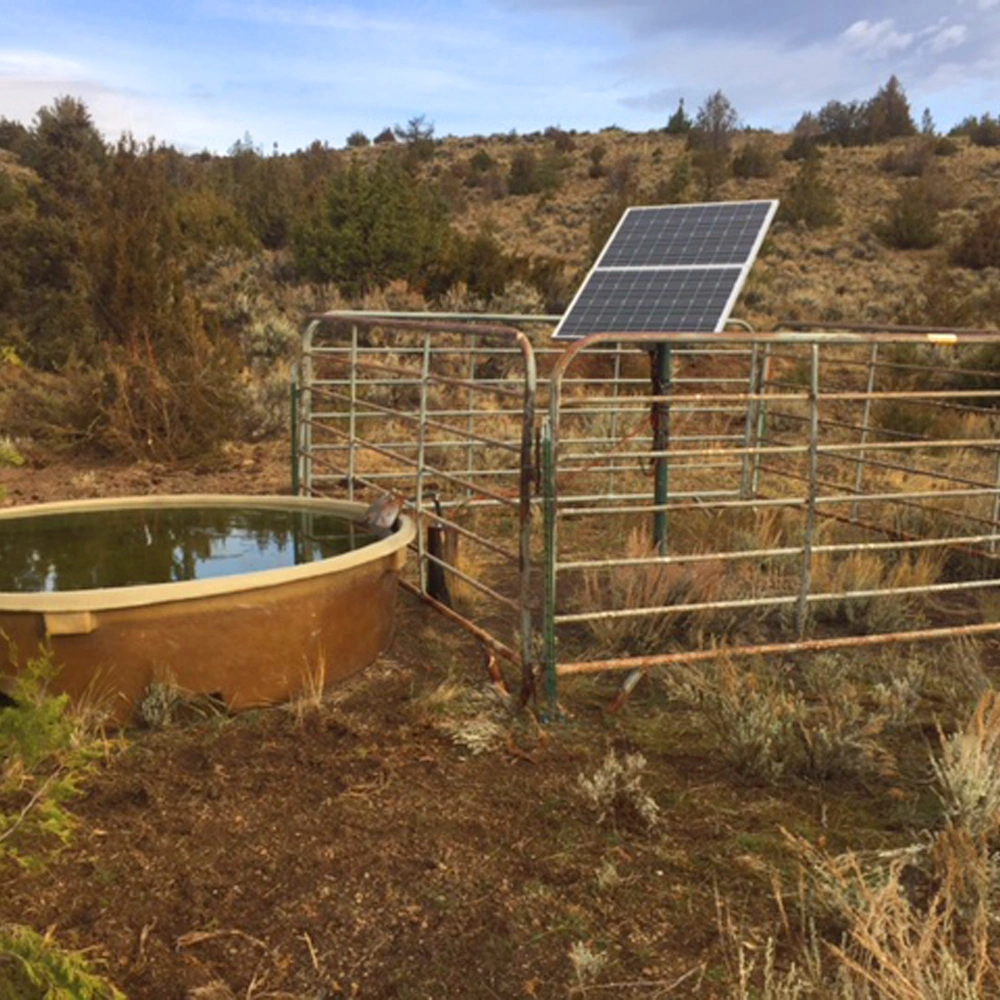 Competitive advantages:
1. ADVANCED TECHNOLOGY: 1.Application innovation Compared with the traditional alternating current
machine,the efficiency is improved 25% by the permanent magnetism,direct current,brushless, non-sensor
motor.
2. Technics innovation Adopt double plastic package for rotor and stator, motor insulation≥300MΩ, the motor
security was much improved.
High technique products adopting MPPT and DSP chip technique.
3. Save money, environmental protection