What is a Solar Water Pump?
author: Tracy
2022-10-31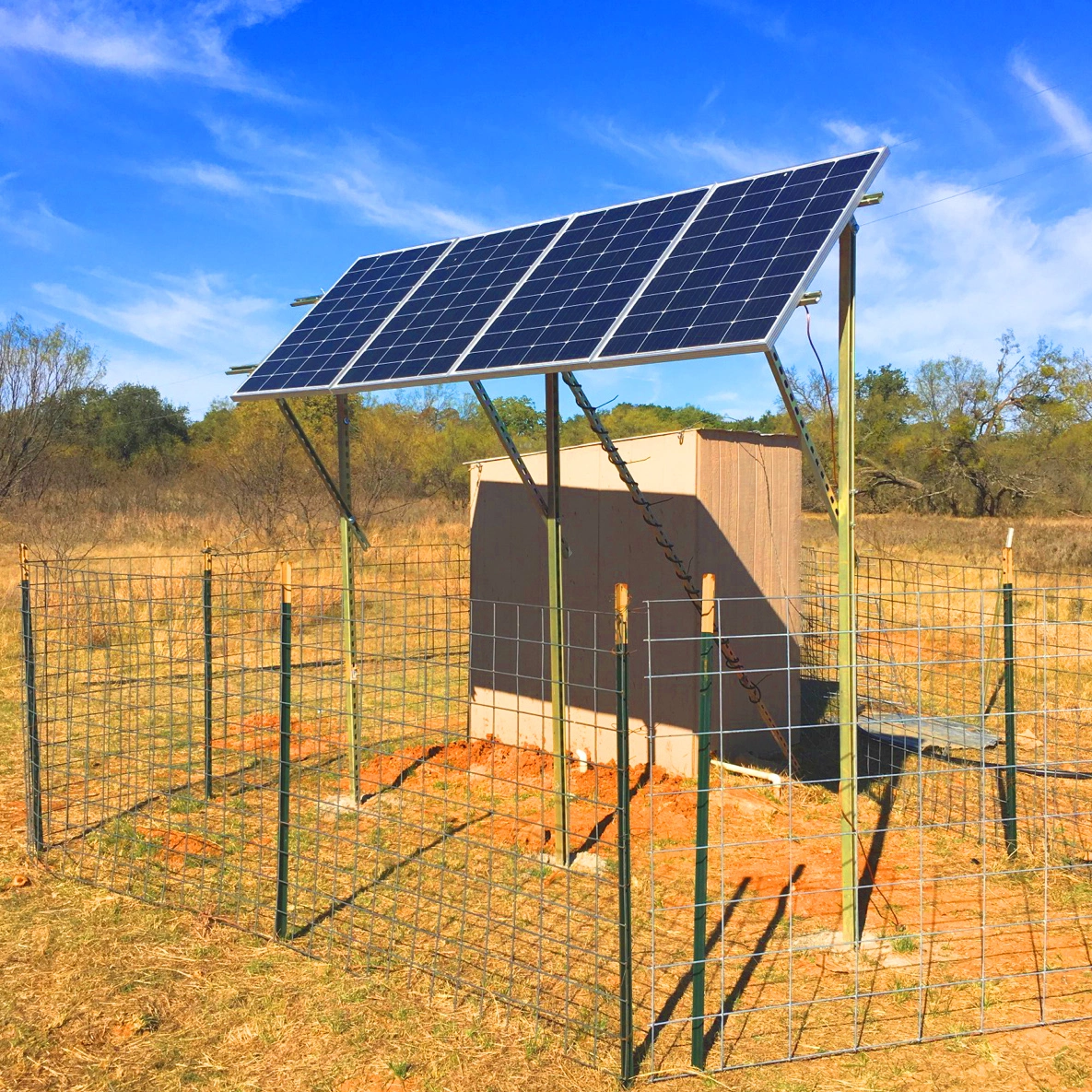 What is a Solar Water Pump?
Solar Water Pumps are made to pump water by the green solar energy, it moves amounts of water to storage tanks or irrgation directly . 
Solar water pumping systems are very popular now, most people use pump by solar instead of ac powered pump, it is much more easy for off-grid home water supply, move water from borehole for livestock, the water flow rate can be from 1 gallon per minute to hundreds .
For rural areas that are not out of the main electricity grid, solar pumping systems offer a clean and simple alternative to windmills and fuel generators. 
They require very little maintenance and future costs, no fuel deliveries, save your money.
Solar water pumping systems consisting of three main components:
1. Solar panels which provide the DC power,can be installed almost anywhere, but it should face to the sun. If you install the solar pumping system on a farm, the solar panels and pump controller should be installed on a strong long pole and fenced off, to keep them out of the range of animals, as animals can cause damage to the system.
2. A MPPT controller which controls the whole system, regulates the functions of the pump and responds to inputs from sensors such as low water level in the borehole or tank full.
3. A pump unit which is actually a pump coupled to a brushless DC motor.
Depending on type, these units can be placed above ground or submerged in a bore creek or dam.
There are two main types of solar pumps:
1. Surface pumps will be installed above ground and move water through pipelines. 
Surface pumps are commonly found on farms or large irrigation systems where water needs to be moved from a river or other body to fields or landscaping. 
Surface pumps are limited by the distance they can lift water to the pump. 8m is about the maximum suction lift. Uses include pressure, delivery, and booster pumps. Delivery pumps move water from one location to another. Some pumps handle high water pressures but most are intended for moving moderate volumes of water at low pressures. An example of this type of pumping would be on a farm where water needs to be moved from a cistern or dam to water tanks on the farm. Another typical application' of a delivery pump is supplying water to an RV or camping trailer.
2. Submersible solar powered water pumps are installed underwater in the boreholes, deep wells, rivers, ponds, but the solar panels are connected above ground. Submersible pumps are used to move water from insidewells to the surface.Submersible pumps are primarily used for pumping from bores but can also be used for pumping from rivers or dams. Bore pumps fit inside the bore casing in a drilled hole. Some older bores drilled for windmills were fitted with a 4″ cast iron casing and only 3″solar submersible pumps will fit. Most modern bores are fitted with 150mm or larger PVC casings.
Pump Application:
·         Home pumps
·         Pool pumps
·         Transfer pumps
·         Circulation pumps in ponds
·         Providing water for livestock
·         Irrigation pumps
·         Fountain pumps
Any inquiry about solar water pumps, please contact us by email : Tony@pumps-in-china.com